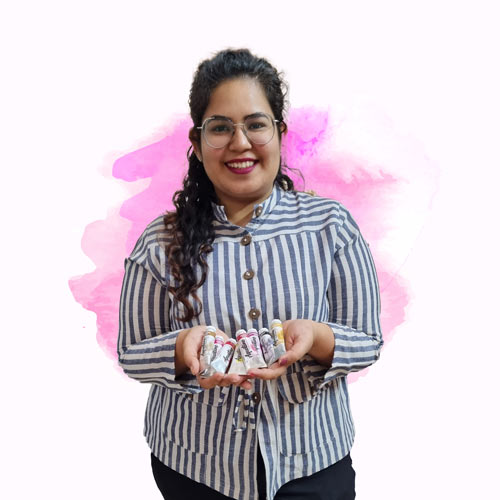 Hi, I am Apeksha Wadhwa an engineer based out of Umbergaon, Gujarat.
I have always loved the different variety of art forms since childhood, be it singing, dancing or painting. But it all got a little lost as I grew up and had to study.
During the pandemic in April 2020, I got reconnected with the art of painting and fell in love with watercolours. As I started using them extensively and did some research there was a huge quality difference between the paints available in India and the other professional paints being imported.
Out of curiosity, I started experimenting with the pigments available at my father's cosmetic factory and got amazing results. I wanted to share the goodness of my paints with other artists so that they get desired results in their artworks.
Our watercolour paints are made from pure pigment mixed with Gum Arabic and Honey without any kind of fillers or thickening agents added to them. Each batch is made in small quantity with the utmost care, maintaining the commitment of quality so that artists could get a beautiful experience using them. Our colours do not contain any harsh chemicals such as lead, arsenic, cobalt and cadmium making them environmentally safe.